Thornthwaite is a quiet, popular village on the edge of Whinlatter Forest, with many walking routes and spectacular views across Bassenthwaite Lake. Step outside your cottage and take a stroll through the woods down to the lakeshore where you can relax and enjoy the tranquil surroundings.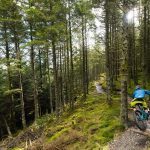 Take the popular footpath from the centre of the village and follow the tumbling waters of Comb Beck up into the heart of the forest. Alternatively you can head straight out of your cottage and head up Beckstones Ghyll and pass 'The Bishop', a whitewashed rock outcrop on the side of Barf. Either take the path to the top of Barf or head down the trail into Whinlatter Forest.
Exhilarating activities await such as mountain bike trails and aerial adventure courses await. Go Ape offers invigorating outdoor adventures for all ages and abilities. Push your physical boundaries on the Tree Top Challenge or jump on a Segway and discover advantage points previously inaccessible to all but hardened hikers. For little explorers the forest is also home to the The Whinlatter Visitor Centre. Pick up a map and go in search of The Gruffalo and then finish in the outdoor adventure playground.
Calling all bird lovers! Grab your binoculars and check out the neighbours.  The Osprey nesting site lies between the village and Bassenthwaite Lake, the perfect place to observe these rare and beautiful birds.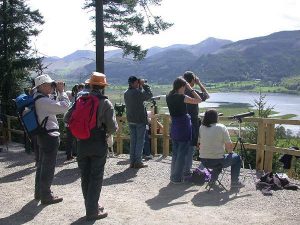 Don't miss a visit to Thornthwaite Galleries with over 140 local artists exhibiting paintings, wood turning, jewellery, pottery, textiles and much more. Sit and relax in the teashop and enjoy home made cakes, scones, soups and toasted sandwiches.
For a pint of local ale or a traditional pub meal you can leave the car and take a leisurely 20 min stroll into Braithwaite Village. Alternatively Thornthwaite is served by the regular X4/X5 bus service with stops at Braithwaite, Portinscale, Keswick and Threlkeld.