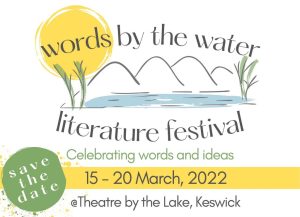 The curious, the bookish and the adventurous will gather once again at Theatre by the Lake this March to rub shoulders with our finest writers and thinkers at the leading literature festival in the North West, Words by the Water.
The spring festival not only celebrates writing in all its forms but stimulates debate and discussion which often continue over a drink in the theatre bar long after the event is over.
There are plenty of opportunities to engage with speakers in the question and answer sessions or to chat with them at the book signing (the shelves of the festival bookshop, Bookends, simply heave with irresistible fresh-off-the-press titles).